Project EMOTION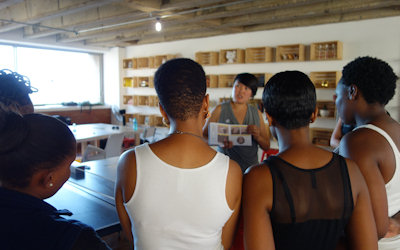 Thanks to a funding agreement from PEPFAR through USAID, Project EMOTION has expanded on Project KAROO, with the goal of increasing uptake and correct and consistent use of antiretroviral (ARV)-based HIV prevention products by women at high risk of HIV infection using an end-user centered strategy.
EMOTION was the first project to utilize human centered design (HCD) to develop branding, messaging and packaging for microbicide products in order to enhance awareness, desire and demand for microbicides and lead to greater uptake and proper adherence by high-risk end users. The HCD methodology was used as the basis for this project, as it complements and expands upon existing sociobehavioral (SB) and acceptability research in the HIV prevention field.
Progress to Date
EMOTION completed HCD field research (Kalahari I and II) in December 2015 and July 2016, respectively. The team interviewed more than 230 young women, men, health care providers and community leaders in both urban and rural regions in South Africa. Design elements of select PrEP products (oral PrEP and vaginal inserts) were also refined for further iteration.
Selected products, brands, packaging and communication materials designed under Projects Kalahari I and II were manufactured for brand positioning, refinement and message clarification in accordance with Social and Behavioral Change theory principals for Project Siyavala (October-November 2016 in Western Cape, Johannesburg, and KZN in collaboration with Abt Associates and Matchboxology). In particular, a unique umbrella brand was developed, called "V", and message themes were outlined.